Yep. It's here again! And I think this is becoming my favorite link up....you should join in! Because it's...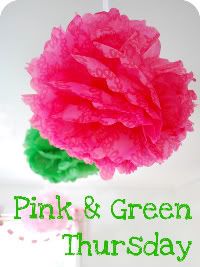 Ok. This isn't so much kooky, as it is cuuuuuute!
As is this. I was starting off cute...
Until I saw this and wanted to get random.
Then back to cute! Who doesn't love a pink ruffled baby hiney?!?
Love the glasses. I would rock them. If I wore glasses.
Ah yes. The pink ruffled booty. I wanna a pair...
And I want these ears to go with those! ha.
Yes, while drippin in pink paint! I am on a roll...
Definitely DON'T envy this guy!
I think everyday would be a better day with a tiny daisy on your toes.
NO COMMENT and moving on...
Bad ass. Need I say more?
It reads, "I'm not the only gay in the village." Love it.
Pink bow + cookies = L.O.V.E.
Perfection.
And that's the end folks!!!!