Amy Winehouse has been found dead in her London apartment
. Such a shame.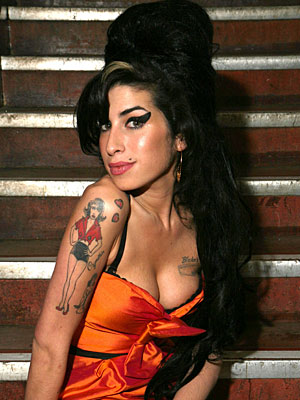 Although the press predicted this for years and it seemed inevitable due to the way she chose to live her life...it's still sad. Such talent. So young. Another life lost. She was only 27!
Rest in Peace. Your music will live on. And may this sweet girl remain in your parents heart and I pray God brings them peace and understanding.
So far removed from all that we went through

And I tread a troubled track
My odds are stacked
I'll go back to black
~ Back to Black by Amy Winehouse