First of all, I am a little impressed...a little flabbergasted....a little worried what I have been saying....and a little excited that I am posting my 1,000 post right here. Right now. This is it!!!! Whoo hooo!!!!
Yeah, it's also a little boring too. Bare with me...and thanks for sticking by me and reading all my nonsense.
::::::::::
So, I was going through some photos from over the July 4th weekend, and I decided to enchance a few and link up with
The Daily Wyatt
and take part in a little TEXTURE....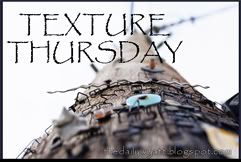 That piece of sidewalk chalk art is ALL Layla! Momma did not help....she created that all on her own. And I just love it. It kinda looks like an
amoeba
, right!?! I think so.
Here are a few more that I love from that mid-summers day!!!!
There is a funny story behind that picture above. I was playing "volleyball" with the neighborhood kids with that beach ball you see there. When I hit the ball really high....I loved how it looked in the sky. So much so that I had to have a picture of it. Well, hitting a ball that high and then managing to grab your camera and adjust the settings just so....is not an easy thing to do. But I did it!!!!
After 10 tries....not.too.shabby, eh?!? It is completely 1,000th post worthy....
Here's to 1,000 more....