I have many deep feelings over this, but I will simply say:
INNOCENT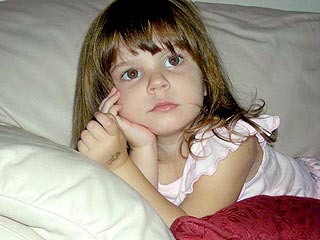 in·no·cent (n-snt) adj.
1.
Uncorrupted by evil
, malice, or wrongdoing; sinless:
an innocent child.
2. a. Not guilty of a specific crime or offense; legally blameless: was innocent of all charges.
b. Within, allowed by, or sanctioned by the law; lawful.
3.a. Not dangerous or harmful; innocuous: an innocent prank.
b. Candid; straightforward: a
child's innocent stare
.
4.a. Not experienced or worldly; naive.
b. Betraying or suggesting no deception or guile; artless.
5. a. Unaware: She remained innocent of the complications she had.
6. Lacking, deprived, or devoid of something.
1. A person, especially a child, who is
free of evil or sin
.
2. A simple, guileless or, inexperienced.
3. A very young child.
::::::::::
NOT GUILTY

not guilt·y
acquitted
: declared not guilty of a specific offense or crime;
legally blameless
; "she stands acquitted on all charges."
One of the two above definitions is absolutely, unequivocally WRONG and INJUST. Do I need to tell you which one? I think not.
I just pray that sweet, innocent baby girl is now in peace, with Our Lord, Our Father in Heaven.